---
The California Veteran is the official publication of the Veterans of Foreign Wars of the United States, Department of California. It is an online magazine published four times a year to keep our members informed about important news affecting the VFW and veterans.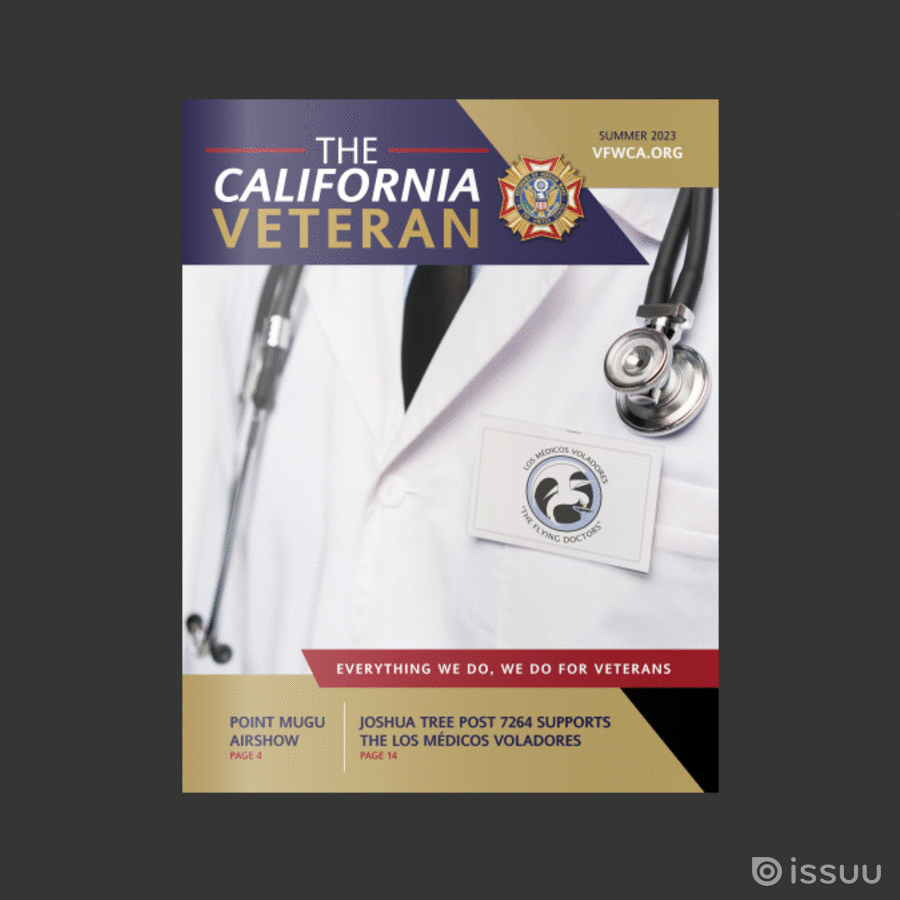 To subscribe to the California Veteran Magazine submit your contact information below.
---
email articles to : info@vfwca.org
---
PUBLICATIONS AND DEADLINE DATES
Fall Issue - due July 12
Winter Issue - due October 12
Spring Issue - due January 12
Summer Issue - due April 12
>>> THESE ARE STRICT DEADLINES <<<
If you would like to place an advertisement in The California Veteran, please consult our current advertising rates and guidelines for submission.